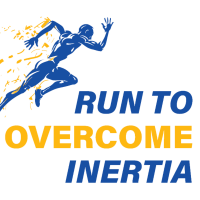 The ATTD Run
Friday, 29 April, 6:30 AM
Start your day in an active way and join us at the first ATTD run, themed "Run to Overcome Inertia".
Why Are We Trying to Overcome Inertia?
Strong conservatism, clinical inertia and the treat-to-fail paradigm are key reasons for outcomes not improving and are barriers to effective management of TD2:
Inertia for HCP is the recurring failure to establish appropriate targets and escalate treatment to achieve treatment goals. It is also the behaviour to not set clear goals or insufficient focus on goal attainment, or spend inadequate time/personnel teaching injectable therapy.
Let's run together to start ourselves on the path to overcome inertia.
The Route
Starting near the CCIB Conference venue, check out the 5 km route planned. The route will be a loop of 2.5km each direction.
How do I register to join?
You can register via the registration page when you register for Conference.
If you have already registered, please contact our registration department via reg_attd22@kenes.com to add registration for the run to your existing Conference ticket.
Participation is free of charge – register to run and raise awareness. Further details will be included in the registration form.
Attending this year's conference virtually? Join the ATTD Run from home!
Show your support in raising awareness about the importance of overcoming inertia by getting active at home.
Start your morning on 29 April right – with a run around the local neighbourhood, a jog in the park, alongside the beach, on the treadmill or even in front of the TV screen.
Share your involvement in our initiative by taking a photo of your "ATTD Run" and posting it on Social Media with the hashtags – #OvercomeInertia and #ATTD2022. You can also use one of our dedicated frames below to put over your picture.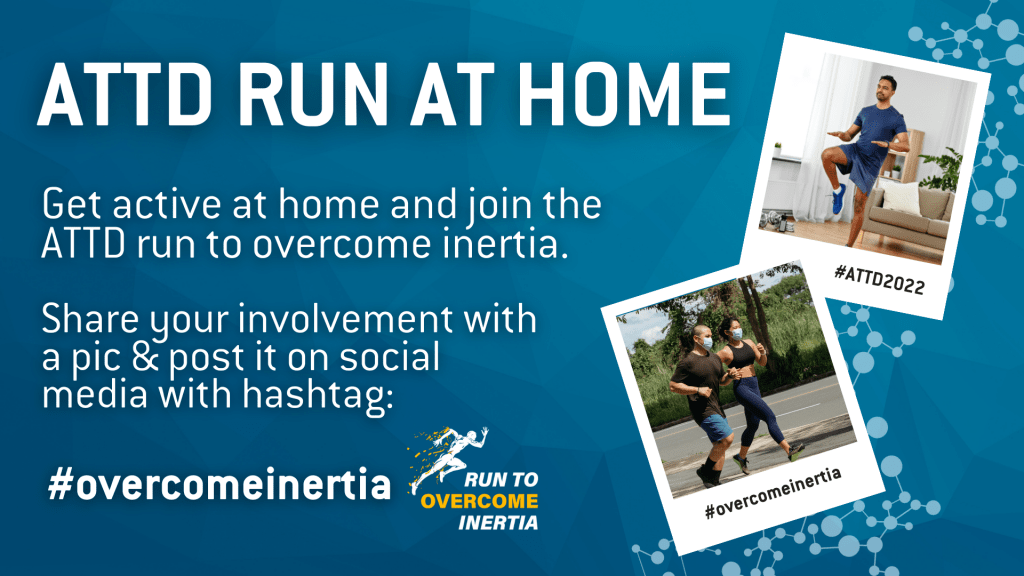 Join us. Together, we can change the current clinical paradigm and be one step closer to overcoming inertia!
Supported by: