ATTD TV
Your daily portion of scientific highlights, interviews and interesting discussions
We are very excited to bring back ATTD TV for this year's Conference!
Through our state-of-the-art studio, we will broadcast live daily conference highlights, panel discussions and interviews with prominent speakers, plus so much more.
The selected content will keep you informed about the latest conference news every step of your journey, bringing even more quality and value to your ATTD experience.
Join us via the ATTD Conference App or by clicking on the "ATTD TV" banner in the virtual platform lobby, at the times indicated in the schedule below.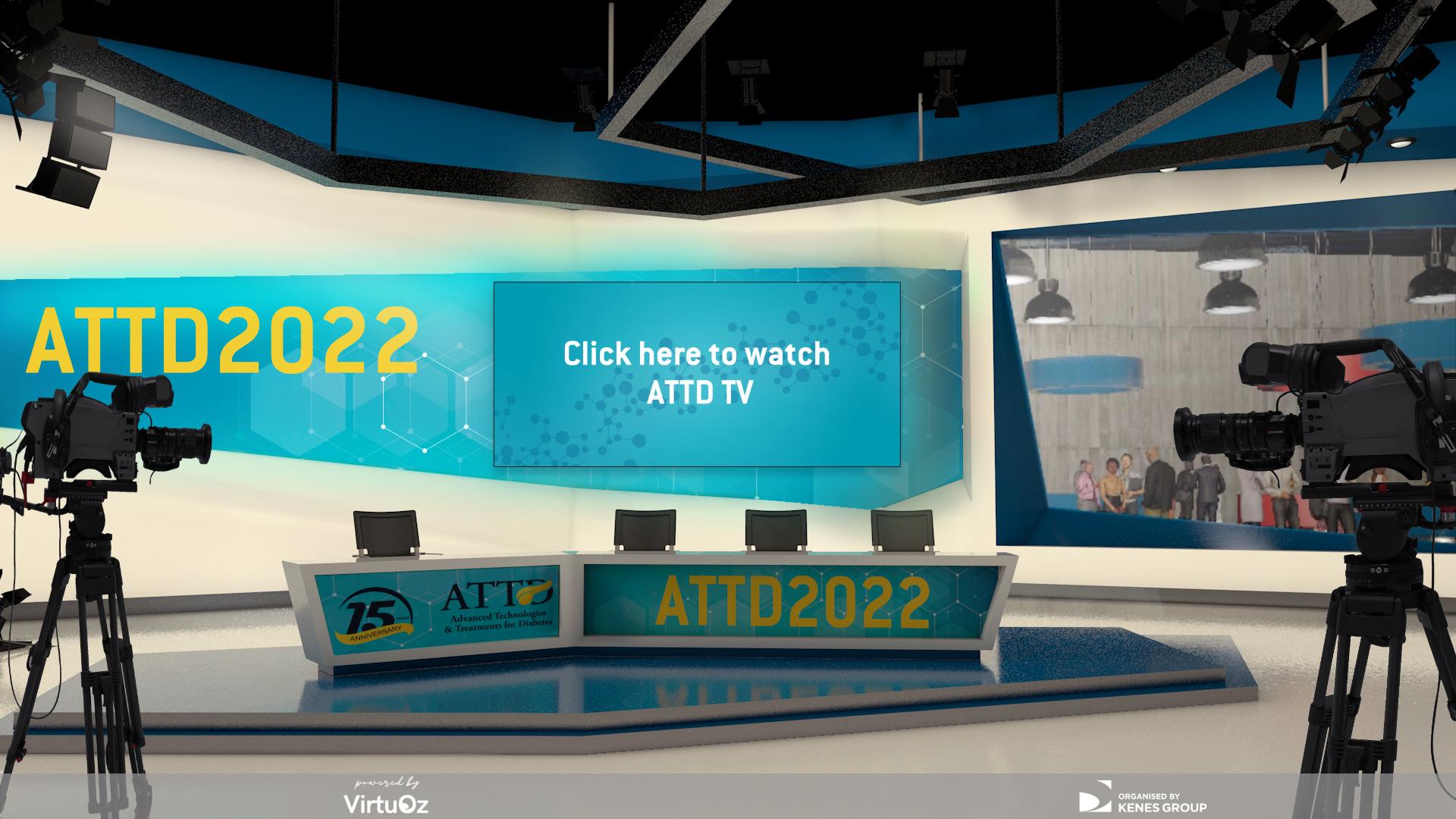 - Interview
- Tonight's Keynote Lecture Presenter
- Plenary Expansion 1
- 100 Years of Insulin
- Plenary Expansion 2
- Tech Fair presentations
- ATTD Education Portal
- Covid Update
- Highlights of the day
- Tomorrow's high-volume lecture
- Barcelona Night
- Get ready for the ATTD Run tomorrow
- Yearbook Plenary Session
- Reporting from the ATTD Run
- Tech Fair Presentation
- Getting ready for the YEARBOOK
- Insulin development
- The ATTD Run Experience
- Tech fair presentation
- A tour of the ATTD 2022 Exhibition
- Diabetes lifestyle - how is it to live with diabetes?
- YEARBOOK expansion
- 15 years anniversary with Kenes– how far we have come and a look at the next 15 years
- Tech fair presentation
- Plenary Expansion 4: Closed loops
- ATTD 2022 Recap Video
- The Conference in numbers?
- Getting ready for ATTD 2023